Jake Butchart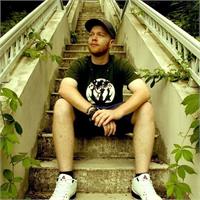 Jake Butchart is a Certified Body Ascension Breath facilitator and the owner at Lungs Of Love. His love and passion for breath work started in February 2017 after he attended his first breathing workshop. Experiencing the incredible power and healing abilities that conscious breathing brings, he was instantly hooked and knew this was his calling. After spending the rest of the year building and re-building his personal practice with breath, he was called to jump on the first plane he could find headed to Grande Prairie, Alberta where he was taught and certified by the founder of the Body Ascension Lens, Ms. Angela Ditch.
Jake gives thanks to Conscious Breathing for literally turning his life around. He has experienced first hand the benefits of breathing to reduce anger, stress, anxiety as well as an eating disorder. It is his intention to share his knowledge and bring ease and clarity to his friends, family and students. If you have any questions about Body Ascension Breathing and how it can enhance your life, or would like to learn more about the benefits of Conscious Breathing in general, feel free to contact Jake at lungsoflovebreathing@gmail.com or by visiting www.lungsoflove.com
"We all have a breath, but not many of us use it!"
Jake Butchart is currently not instructing any classes.